Book Prudence to Speak or for her Other Services: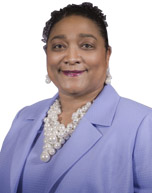 You get the benefit of a twenty plus year retired Naval Officer, and Government Executive with substantial leadership experience who is nationally sought after to provide motivational keynote speeches and training. She is dynamic, engaging, energizing, substantive and fun—from beginning to end. You get Ms. Pivotal U-Turns for ResultsTM; a leadership development coach and consultant; a professional and personal development coach, an intentional living and purpose development expert, and one of the easiest and most enjoyable professional speakers/consultants to work with today.
Office Hours:
Monday – Friday, 9 AM to 7 PM EST
Business Address:
Pivotal Growth Strategies Institute, LLC
4092 Cobia St Pensacola, FL 32507
We'd Love to Hear From You!
Business Phone Number: 
(844) 448-4484
*Complete and submit the form below. Thank you.